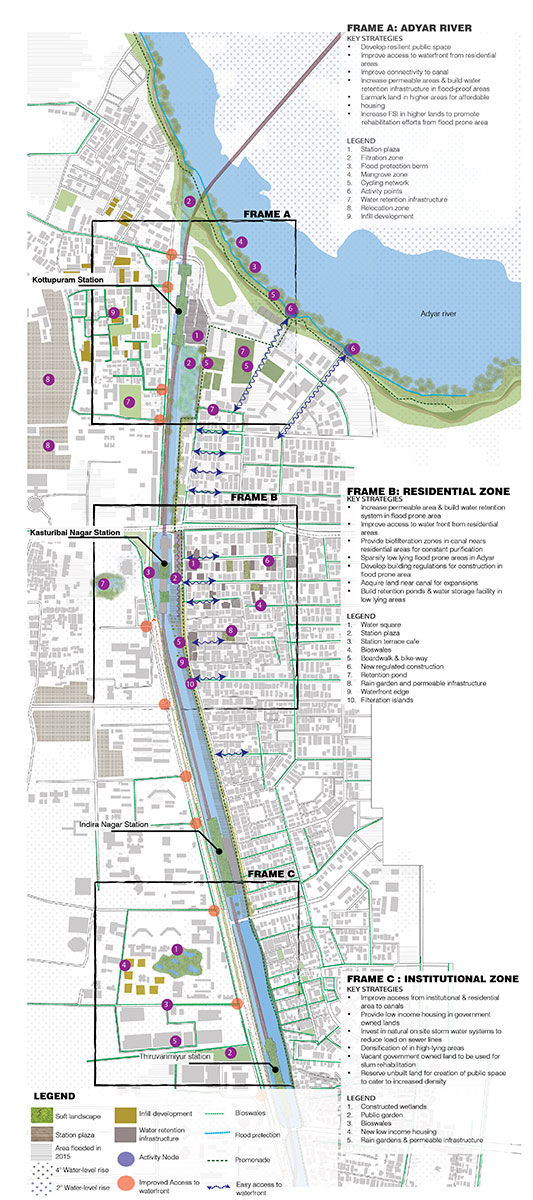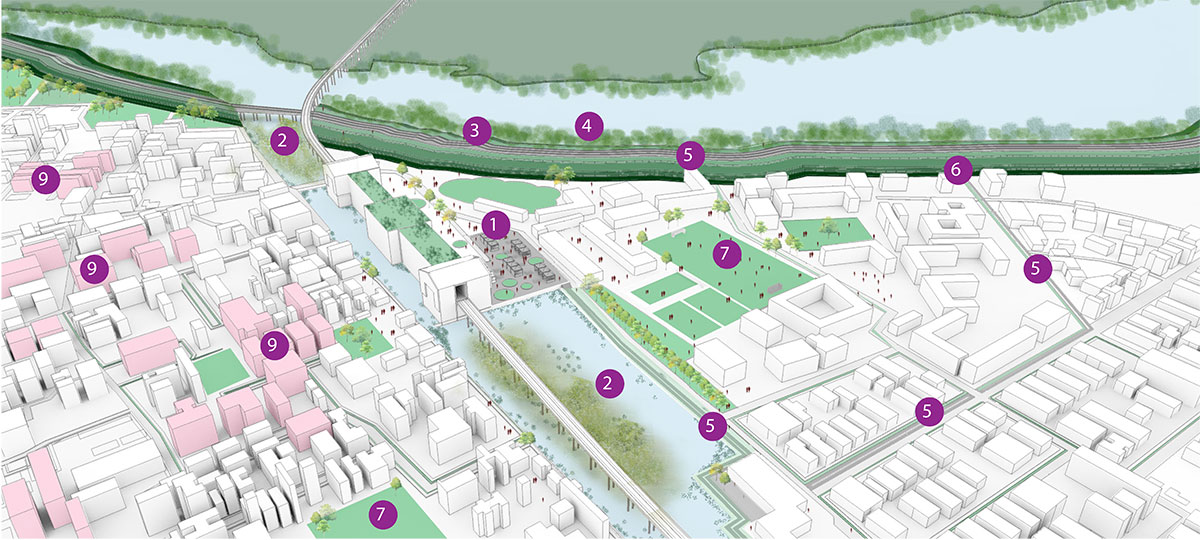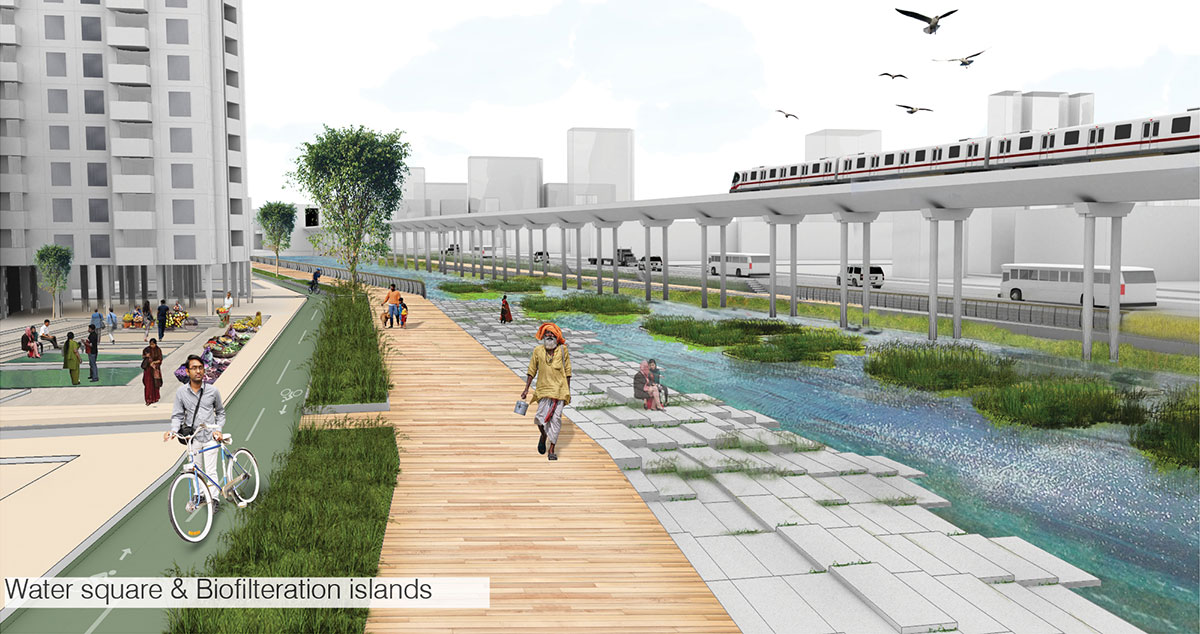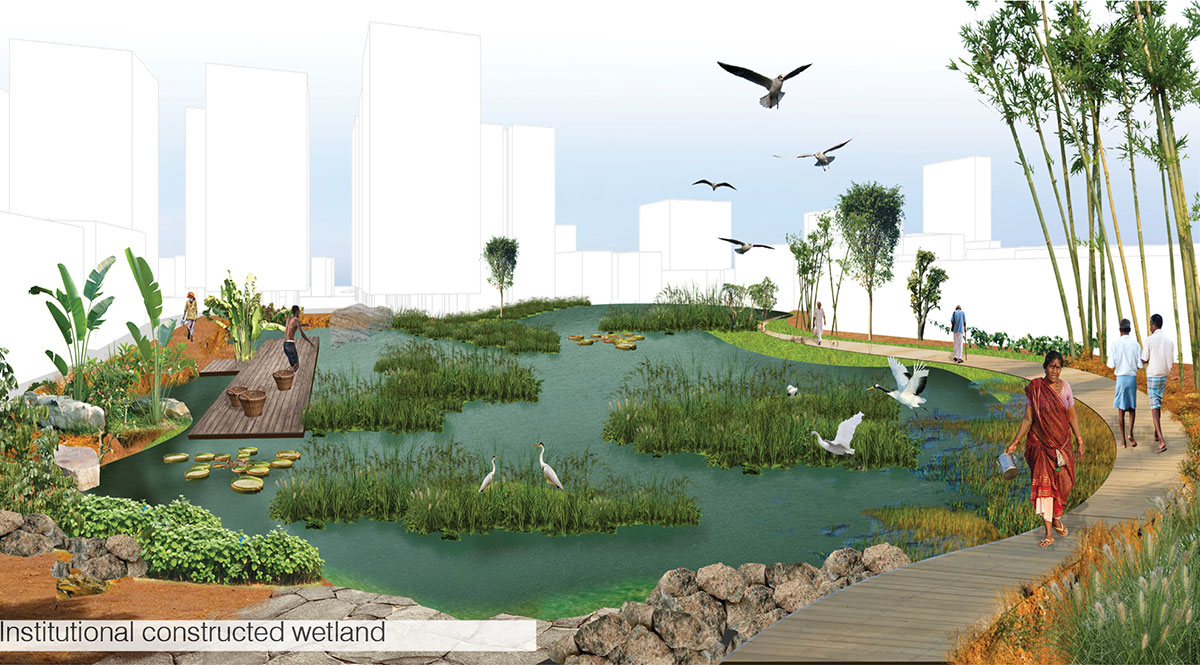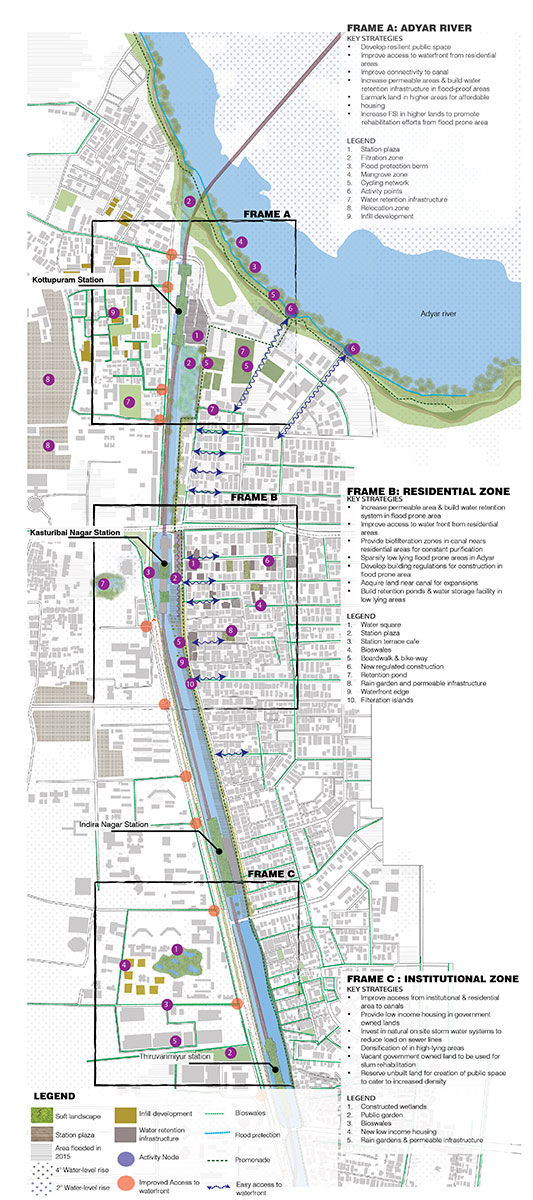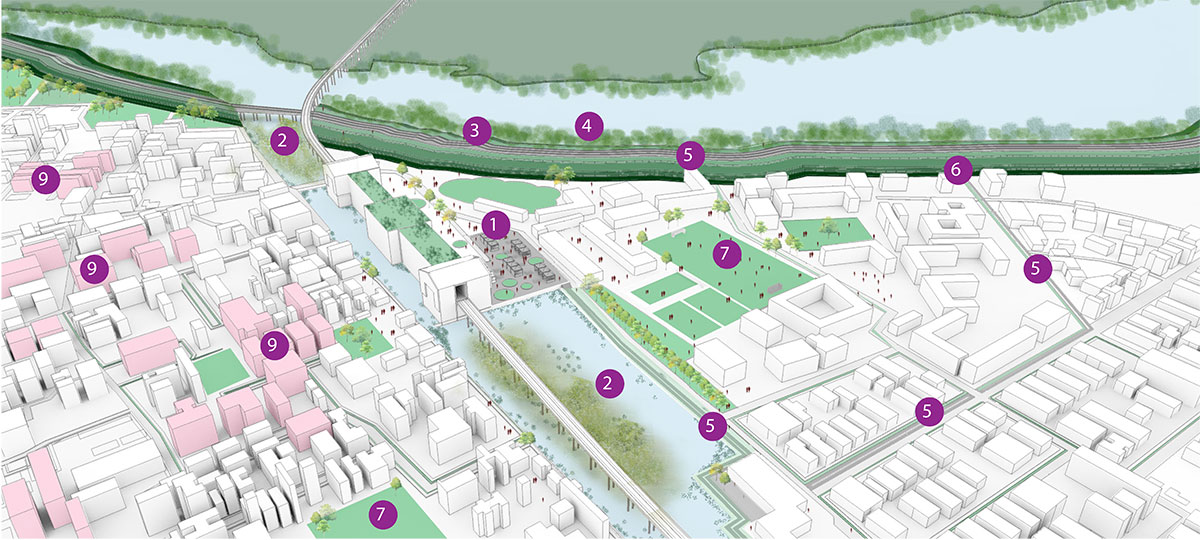 A flood protection berm at the canal where it meets Adyar river will help in keeping the water out of the city while providing a vertical protection from future storm surge and rising sea levels. The Berm also offers pleasant, accessible routes into the park, with many programmed spots for resting, socialising, and enjoying views of the park and river. The berm is planted with a dense vegetation and mangroves for ecological protection. The filtration zone at the mouth of the canal constantly purifies the water as it flows down from an industrial zone. The Frame also demonstrates how relocation zones in higher lying areas can clear encroachments near the canal and provide needed land for its widening. Cycling networks connect the landscaped berm with the canal.
Residential areas can be retrofitted with water resilient infrastructure and strive to close water cycles. Bioswales on most frequently flooded roads, retention ponds, water squares which store water during rainfall along with micro rainwater harvesting and on-site sewage treatment help reduce the load on Chennai's overworked treatment plants. Boardwalk and Bike-way increase connectivity and provide residents with access to the canal which emerges as a new public space. A retrofitted station plaza with green roof strives to reduce the damage done to the canal due to the construction of the Metro and provides space for relaxing, socializing and helps reduce runoff.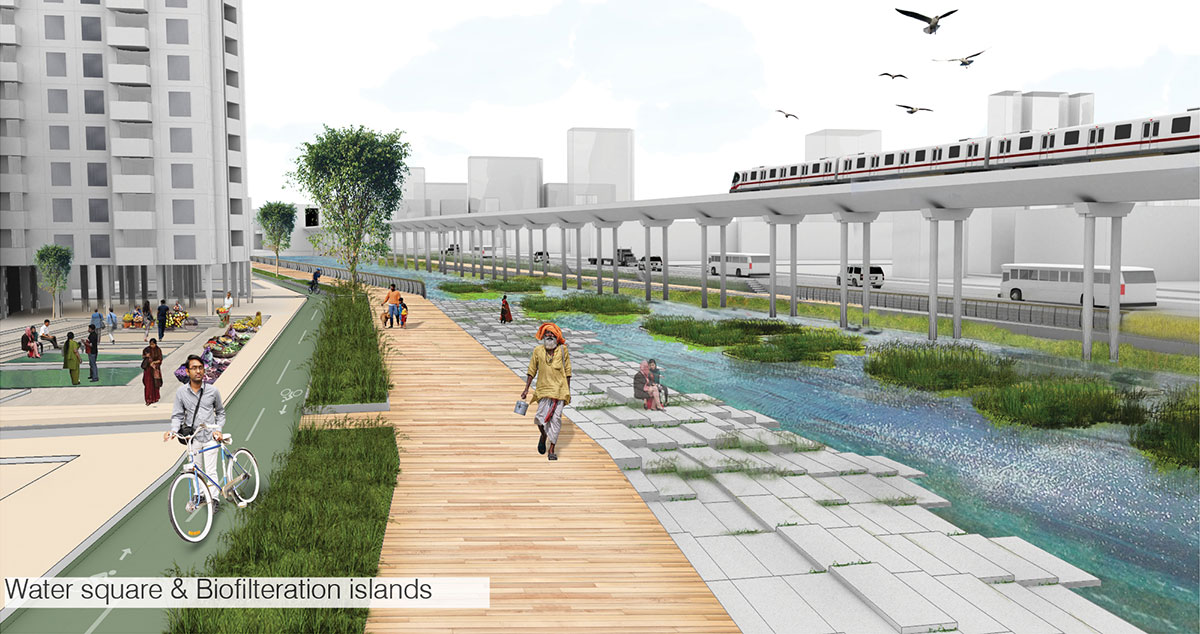 Institutions with large chunks of unbuilt land can densify to create room for new development on high grounds. Constructed Wetlands on vacant government and institutional lands can begin to treat sewage currently being dumped into the Buckingham Canal. By increasing FSI in this area space can be generated for rehabilitation of vulnerable communities affected by floods. Public gardens, rain gardens etc need to be built to cater to increased projected densities and provide permeable areas. Land needs to be reserved for affordable housing on high lying lands to protect the needs of low income communities in the future.